Past Exhibition
Ancient Chinese Jade
March 15-29, 2018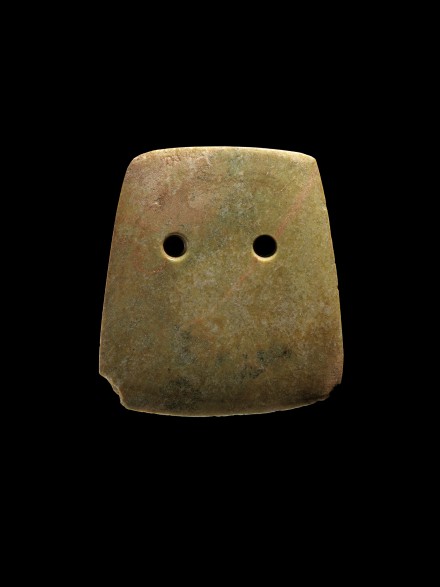 6.
A NEOLITHIC JADE CEREMONIAL BROAD AXE (FU)
circa 3500-2500 B.C.
of wide quadrangular form, the slightly convex sides drilled with a pair of large holes, and tapering sharply to the cutting edge, the yellowish green stone with darker mottling and micaceous inclusions.
Length 5 7⁄8 inches (14.9 cm)
Ex Collection Professor Max Loehr (1903-1988)
Ex J.J. Lally & Co., 1993 catalogue no. 7

新石器時代 玉斧 長14.9厘米
來源 羅樾教授(1903-1988)舊藏
   藍理捷1993特展圖錄第7號

6.
A NEOLITHIC JADE CEREMONIAL BROAD AXE (FU)
circa 3500-2500 B.C.
Length 5 7⁄8 inches (14.9 cm)